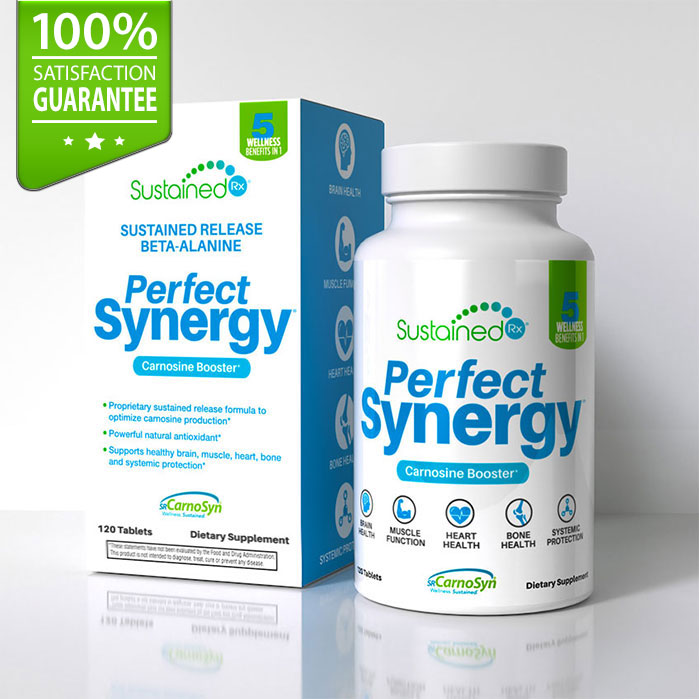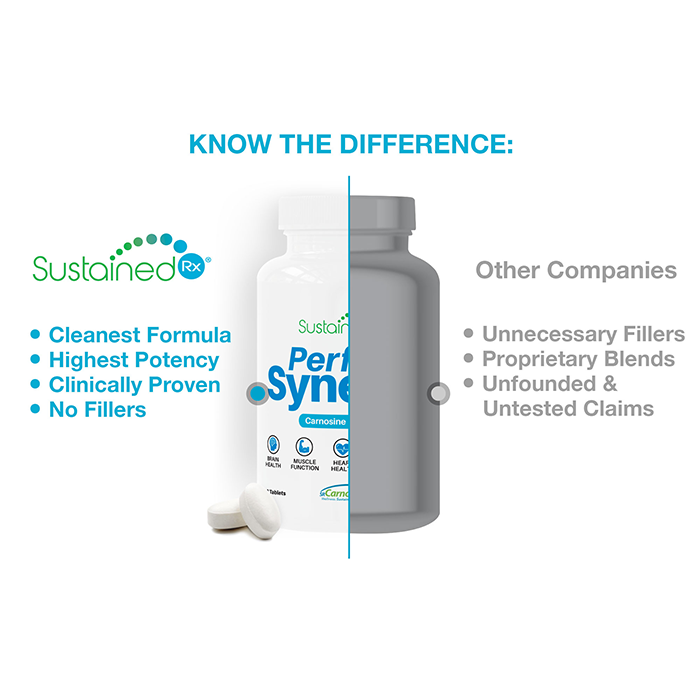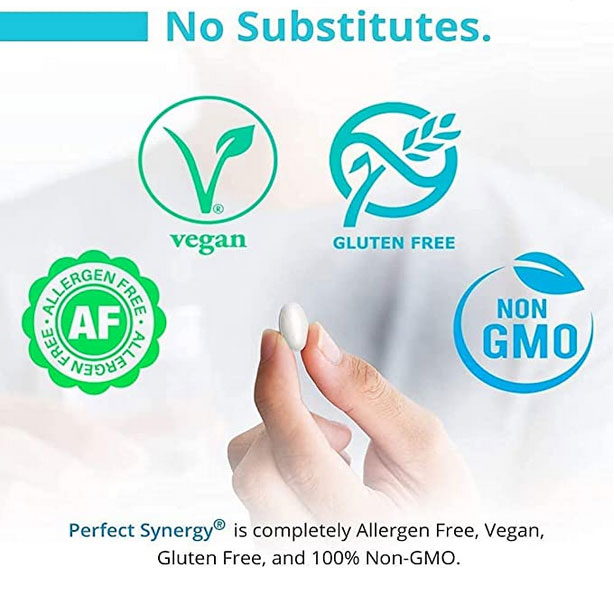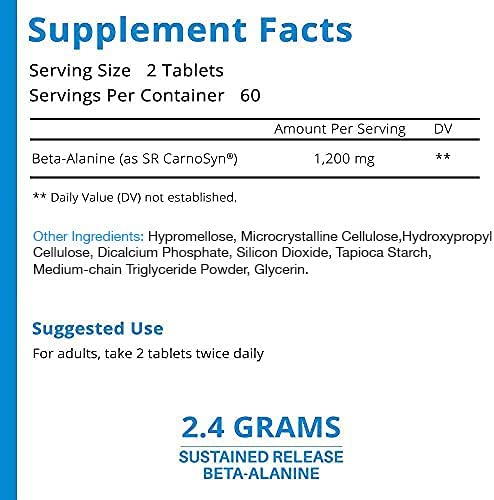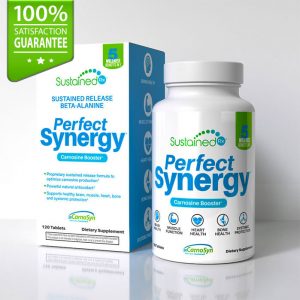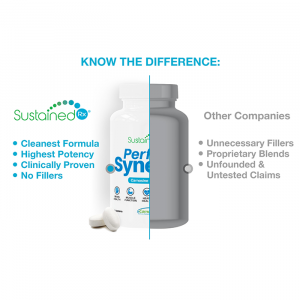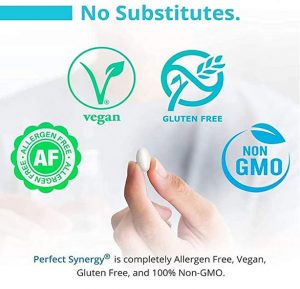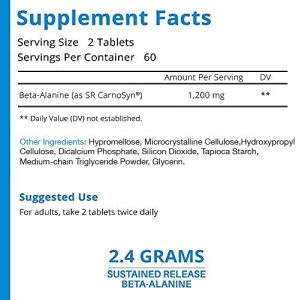 Perfect Synergy® – Enhanced Brain Health

Perfect Synergy® – Enhanced Brain Health

$29.00 Limited Time Sale In Stock
$29.00
Limited Time Sale In Stock
In need of some mental clarity? Looking to keep your mind sharp and focused?
Perfect Synergy® provides clinically proven brain health benefits in learning, focus, reasoning, and concentration.
Perfect Synergy®'s powerful antioxidant and detoxification compound improves memory, mental clarity, concentration, and alertness.
• Improves executive functioning, mental clarity and enhances cognitive process.
• Reduces mental fatigue.
• Supports brain health, cognitive function, and memory.
• Studies show improved attention and task focus in adults.
• Helps boost mental clarity, concentration, and alertness.
Hassel Free Check Out
Check out fast and easy
with our 2-step order process.
Fast & Free Delivery
Receive free shipping on all orders.
Delivered to your door in 2-3 days.
100% Satisfaction Guarantee
We are committed to quality and
guarantee 100% Customer Satisfaction.
Perfect Synergy

®

Is Different From The Rest
Perfect Synergy® Is Different From The Rest
The Cleanest Formula
Perfect Synergy® is powered by SR CarnoSyn® – the only beta-alanine that has successfully obtained FDA New Dietary Ingredient and self-affirmed Generally Recognized As Safe (GRAS) status.
The Highest Potency
Perfect Synergy® is a patented sustained release beta-alanine formula, delivering twice as much beta-alanine as other Carnosine supplements to maximize Carnosine production while minimizing paresthesia – a harmless tingling sensation some feel when taking beta-alanine.†
Clinically Proven
Perfect Synergy® is the only patented delivery form that has been clinically proven to be effective in boosting Carnosine production.† The greater the increase in Carnosine levels, the greater the increase in clinically proven health benefits.†
What Our Customers Are Saying
What Are Customers Are Saying
Improved Focus!
"I work a really demanding schedule and have to take care of my mind and body to make sure I am operating at my best. Perfect Synergy is a product I stumbled on when I was researching some supplements to help with focus and read about the many, many benefits of beta-alanine. Loving this product and have definitely noticed improved focus since I started taking these. Definitely will be joining my regime of daily supplements!"

Devin
I Love It So Far
"I'm almost 43, any benefits I can get to help my memory, my energy… I'm going to try it. I love it so far."
Jocelyn
A must try!!
"This supplement is really great!! Honestly didn't know what to expect at first being all beta alanine which is an ingredient in my pre workout (the one that gives you the natural tingly feeling) – BUT this supplement didn't do that at all! Instead I felt very awake, aware and focused – super clear. Highly recommend for anyone looking for a mental boost without a caffeine stimulation or jittery feeling. This will not do that. Definitely makes you feel good and lasts for the better part of the day. Try it!!"

Jessyka
Frequently Asked Questions



Frequently Asked Questions
See answers to the most common questions asked about Perfect Synergy®.
Who can benefit from supplementing with Perfect Synergy®?
Everyone can benefit from increased levels of carnosine in their bodies. Vegans and vegetarians in particular can benefit as their diets don't contain the animal proteins found in meat, fish, and poultry, which are the main food sources of beta-alanine and carnosine.
How does Perfect Synergy® carnosine booster work?
Perfect Synergy® is formulated with SR CarnoSyn®, a sustained release beta-alanine that combines with the amino acid histidine to form the dipeptide carnosine and clinically proven to boost carnosine levels by peer reviewed scientific research. Carnosine is a powerful antioxidant that supports brain health among many other benefits.
What are the health benefits of increased carnosine levels?
There is rigorous clinical research supporting carnosine's impact on many of the body's systems. It has been shown to support brain health, reduce mental fatigue, and enhance cognitive function. Carnosine contains powerful antioxidant qualities, protecting the body from damage due to oxidative stress and the glycation process.
How does natural aging impact carnosine levels?
The natural loss of skeletal muscle due to aging, combined with a lack of beta-alanine intake through food sources, leads to a decline in carnosine levels. Supplementation of beta-alanine is both critical and effective in the continued production of healthy levels of carnosine. Perfect Synergy® uses the patented sustained release beta-alanine, SR CarnoSyn®, which remains in the body up to twice as long to maximize carnosine production. SR CarnoSyn® is clinically proven to increase carnosine levels.†
How is Perfect Synergy® different from other brain health formulas?
Perfect Synergy® is formulated based on the science from over 55 clinical studies and offers 5 clinically proven brain health benefits. Our key ingredient, SR CarnoSyn®, is a sustained release formulation of beta-alanine which is essential to the body's production of carnosine—and the only beta-alanine established as a New Dietary Ingredient (NDI) by the FDA. Utilizing an NDI ingredient reaffirms our commitment to deliver the highest-quality supplements, and further distinguishes Perfect Synergy® from generic forms of beta-alanine and carnosine with questionable quality and effectiveness.